Woman using Meth guilty of Aggravated Manslaughter of Child
A jury that heard four days of testimony took 22 minutes Friday to find a woman guilty of causing the death of her 7-week-old infant by leaving her in a car for hours while she was on methamphetamine, State Attorney Larry Basford announced.
Megan Elizabeth Dauphin, 32, of Panama City, was taken into custody and ordered held without bond after being found guilty of Aggravated Manslaughter of a Child. Circuit Court Judge Dustin Stephenson set sentencing for May 3. Dauphin faces up to 30 years in prison for the first-degree felony.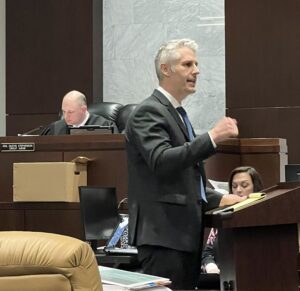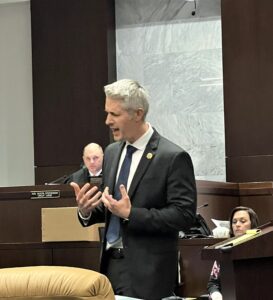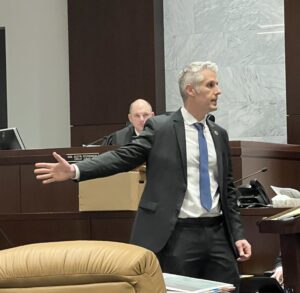 Prosecutor Peter Overstreet called more than a dozen witnesses and presented evidence proving the defendant left her home with the infant the morning of Sept. 2, 2020, and forgot to get her out of the car when she returned around 9 a.m. It wasn't until about four and a half hours later that a young teen in the home, who had been asleep, asked where the baby was. At first the defendant said the living room, but when told the infant was not there, testimony was that she froze for a few seconds before screaming and running to her vehicle.
Testimony from medical experts showed the level of methamphetamine in the defendant's blood, and her behavior, proved she was under the influence at the time her infant died.
"Every child deserves a chance, and every child deserves love and care," Overstreet said after the verdict. "Even though this infant did not get that in her 7 weeks of life with her mother, this verdict shows that the people of Bay County care."
The defendant, who told Bay County Sheriff's Department investigators that day that she had not used drugs, testified on her own behalf. She initially denied using methamphetamine and said the doctors and tests on her blood were wrong. Under cross examination she admitted to using methamphetamine, but said it was two days before her daughter's death.
Overstreet reiterated to jurors the defendant's denial of drug use despite it being found in her blood and her denial of overdosing and being given Narcan by police to revive her a week after her baby was born.
In particular, he attacked her claims that when she did use methamphetamine, it was because it helped her focus and that the drug did not have any "negative" effects on her.
"So is that why you elected to use methamphetamine, because it gives you all these positive results? Is that what you're telling this jury?" Overstreet asked. "You don't think your use of this illicit drug over this period of time affected the way your brain worked; you don't think it affects your ability to remember things?"
The defendant said no, adding that it "helped" her stay on task and focus.
At the end of his closing argument, Overstreet told jurors that the defendant's claims that methamphetamine had no negative affects on her spoke volumes and her version of events did not match other testimony or the evidence.
"Megan Dauphin came into this courtroom Monday wearing the cloak of innocent-until-proven guilty," he said. "And now it's been removed, and you've seen her exposed for what she truly is: a person guilty of Aggravated Manslaughter of a Child."
Basford thanked the Sheriff's Office deputies and investigators for their work, the Gulf Coast Children's Advocacy Center, as well as experts from the Florida Department of Law Enforcement and Dr. Bruce Goldberger, a forensic toxicologist at the University of Florida.
For more information, contact Mike Cazalas at mike.cazalas@sa14.fl.gov, or call 850-381-7454.