Drug trafficker's plea brings 25-year sentence
Defendant pleads No Contest to trafficking in fentanyl, heroin and meth
A Panama City man avoided a trial with a last-minute plea to multiple drug trafficking charges this week and was sentenced to 25 years in prison, State Attorney Larry Basford announced.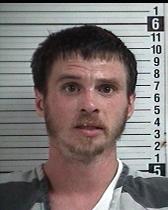 Joseph Duane Rogers Jr., 32, was set for trial on multiple drug-related charges but pled no contest to Trafficking in Fentanyl (more than 28 grams), Trafficking in Heroin (more than 28 grams), Trafficking in Methamphetamine (more than 200 grams), Unlawful Use of a Two-Way Communications Device, and Tampering with Evidence. Circuit Court Judge Brantley Clark accepted the plea and sentenced the defendant to 25 years in prison.
Prosecutor Frank Sullivan was prepared to present evidence and witnesses proving that a Bay County Sheriff's Office investigation resulted in the seizure of a total of about 6.7 pounds of methamphetamine and 1.5 pounds of a heroin/fentanyl mixture belonging to the defendant.
"This is a major seizure of fentanyl, heroin and methamphetamine for our area, drugs that never made it out of the dealer's hands and into a place where they posed a danger to our community," Sullivan said. "Fentanyl is extremely dangerous and the largest contributor to overdoses in our country, state and the 14th Judicial Circuit, and this defendant is where he needs to be."
The 6.7 pounds of methamphetamine equals 107 ounces, or 3,033 grams. That is about 15,000 doses, or hits, of the drug. The 1.5 pound mixture of heroin and fentanyl is equal to about 24 ounces, or 680 grams.
The heroin/fentanyl mix exposes the danger of fentanyl, Sullivan said, because fentanyl is 50 times stronger than heroin and the potency of the mix is different every time. Even seasoned addicts overdose because the potency is so inconsistent. The Drug Enforcement Administration has noted that fentanyl is so strong in such small doses that even one batch mixed with another drug can produce "hits" of varying potency depending on how thoroughly it was blended.
"All of the drugs seized by the Sheriff's Office in this case are deadly, but people using fentanyl and these fentanyl mixes are playing a deadly guessing game," Sullivan said. "We appreciate the Sheriff's Office's hard work in making sure people didn't have that choice this time."
Sullivan was prepared to show that Sheriff's Office Inv. Phillip Hill headed an investigation that led to a search warrant being served on the defendant's residence May 7, 2021. It turned up more than 14 grams of methamphetamine and other drugs.
While the defendant was in jail, he made contact with someone about more drugs hidden in the air vents of his home that needed to be moved. Hill and investigators were able to discover that location and seized the large amount of methamphetamine and heroin/fentanyl mixture.
Basford thanked the Sheriff's Office for their work on the case and the follow-up investigation that led to the larger seizure, as well as Florida Department of Law Enforcement analysts who detected the fentanyl. For more information, contact Mike Cazalas at [email protected], or call 850-381-7454.