Florida State Volleyball Heads to Fight in the Fort at TCU
https://seminoles.com/news/2023/9/11/womens-volleyball-volleyball-hosts-third-ranked-florida-on-tuesday-night
TALLAHASSEE, Fla. (Seminoles.com) – Florida State Volleyball continues its rigorous non-conference schedule this Friday and Saturday in Fort Worth, Texas, as it takes on TCU and Hawaii, respectively, at the Fight in The Fort held at Schollmaier Arena on TCU's campus.
FSU's match against the Horned Frogs (4-4) will stream on ESPN+ at 7 p.m. ET/6 p.m. CT on Friday. The Seminoles' (5-4) match against Hawaii (5-3) takes place on Saturday at 1 p.m. ET/Noon CT and will not be streamed.
Florida State middle blockers Khori Louis (T1st) and Kiari Robey (19th) are the only set of teammates whom rank in the Top 20 in hitting percentage nationally. Louis is coming off a tremendous 14-kill performance against third-ranked Florida, hitting .571 in the five-set match.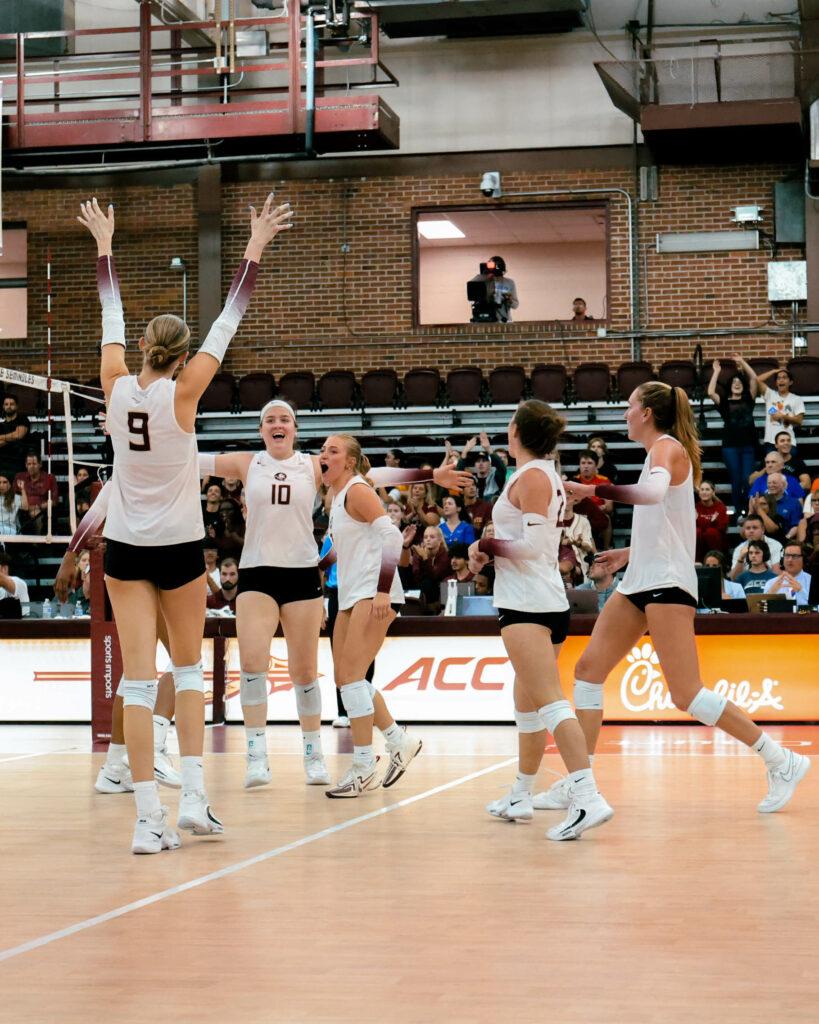 FSU leads the all-time series with TCU at 4-0. The two teams last played on Sept. 8, 2019, at TCU's tournament where the Seminoles won 3-0. FSU and Hawaii have played just once and will meet for the first time since 1975.
The Seminoles continue to lead the nation in hitting percentage (.367) and kills per set (15.10). FSU also ranks fifth in the ACC with 1.87 service aces per set.
Six-rotation performer Kyleene Filimaua has started most of the season at libero following the season-ending injury to Emery Dupes. Filimaua is averaging 2.87 digs per set and attacks at a .367 hitting clip (14 K, 3 E, 30 ATT).
Junior outside hitter and preseason All-ACC selection Audrey Koenig leads FSU with 3.30 kills per set, recording 14 against Florida in her last match and hitting .382.
Fans can follow all the content from this season on the FSU Volleyball social media channels on Instagram, X and Facebook.