Man Guilty of Shooting Clerk During Attempted Robbery
A Bay County jury took less than an hour to find a habitual felon guilty as charged for shooting a clerk during the attempted robbery of a convenience store, State Attorney Larry Basford announced.
Kedrick Jamal McNeil, 27, was found guilty of Attempted Robbery with Discharge of a Firearm Causing Great Bodily Harm, and Aggravated Battery with a Firearm Causing Great Bodily Harm. After that finding, jurors heard evidence on a third charge of Felon in Possession of a Firearm and took only 2 minutes to return another guilty verdict. Circuit Court Judge Timothy Register set sentencing for Nov. 13.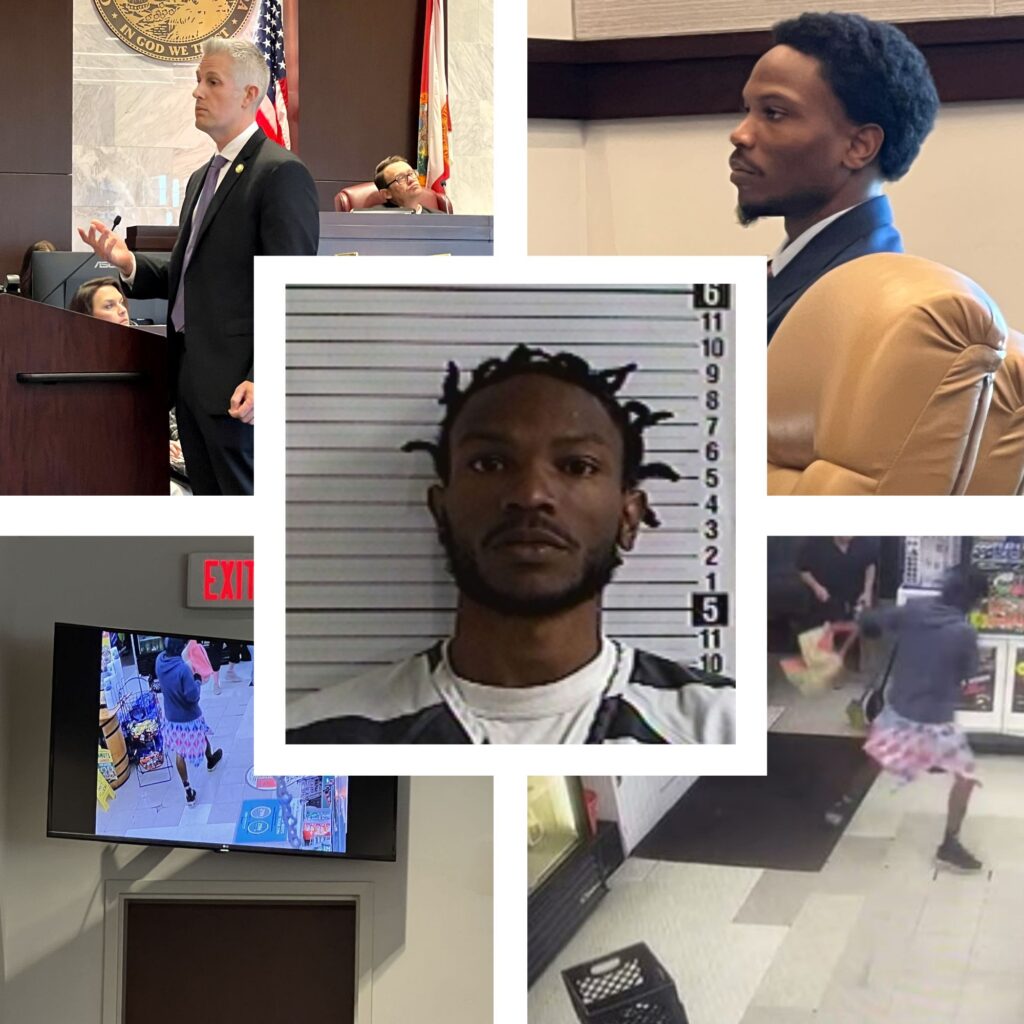 Prosecutor Peter Overstreet successfully argued McNeil qualified as both a Habitual Violent Felony Offender and a Prison Release Reoffender for sentencing. The defendant was released from prison Feb. 27, 2021, less than 7 months before the attempted robbery.
Overstreet called seven witnesses, including the victim who was shot in the thigh during the attempted robbery, and presented evidence gathered by Bay County Sheriff's Office investigators to prove the defendant attempted to rob the Beeline Convenience store in Callaway on Sept. 9, 2021.
Testimony showed the victim, a clerk at the store, and three others were standing outside in the early morning hours when they saw a man wearing a dress come around the corner of the building, before disappearing back into the shadows.
The clerk testified that a short time later she was alone in the store restocking. The defendant, still wearing a dress, came into the store. She said he was pointing a gun at her chest and holding out a fuzzy pink backpack, ordering her to "fill it up."
The clerk said she refused and the man shot her once in the thigh before fleeing. Security video shows the man in the dress approaching the victim with the gun and firing within a 16-second span.
Bay County Sheriff's Office investigators recovered the spent bullet from a wall. They also asked the public for help and released images from the video. A tip came in that led investigators to friends and family of the defendant and he was identified out of a photo lineup by both a witness and the victim.
Basford thanked the Sheriff's Office for its work in identifying the defendant and solving the case. For more information, contact Mike Cazalas at mike.cazalas@sa14.fl.gov, or call 850-381-7454.