Habitual Offender Found Guilty of Shooting Man 5 Times Sentenced to 85 Years in Prison
A man found guilty of shooting his victim, who survived, 5 times during a dispute was given sentences totaling 85 years in prison Tuesday, State Attorney Larry Basford announced.
Kelcey Frank Jones, 34, was found guilty of Aggravated Battery with a Firearm and Shooting into a Building Oct. 18. A Bay County jury deliberated for one hour after hearing the case presented by Prosecutor Barbara Beasley.
Tuesday, Jones faced sentencing on those convictions as well as three charges of Violation of Probation from earlier cases. Circuit Court Judge Shannon Young Gay sentenced Jones to 15 years each on the VOP charges, to run consecutive to each other, or one after the other. The defendant was sentenced to a minimum-mandatory 25 years on the Aggravated Battery charge, also to run consecutive to the first two sentences.
Finally, Beasley presented evidence proving the defendant was a Habitual Felony Offender, enhancing the potential penalty on the final charge. Judge Gay ordered a 30-year sentence for Shooting into a Building due to the HFO designation. That sentence will run consecutive to all the other sentences, totaling 85 years in prison.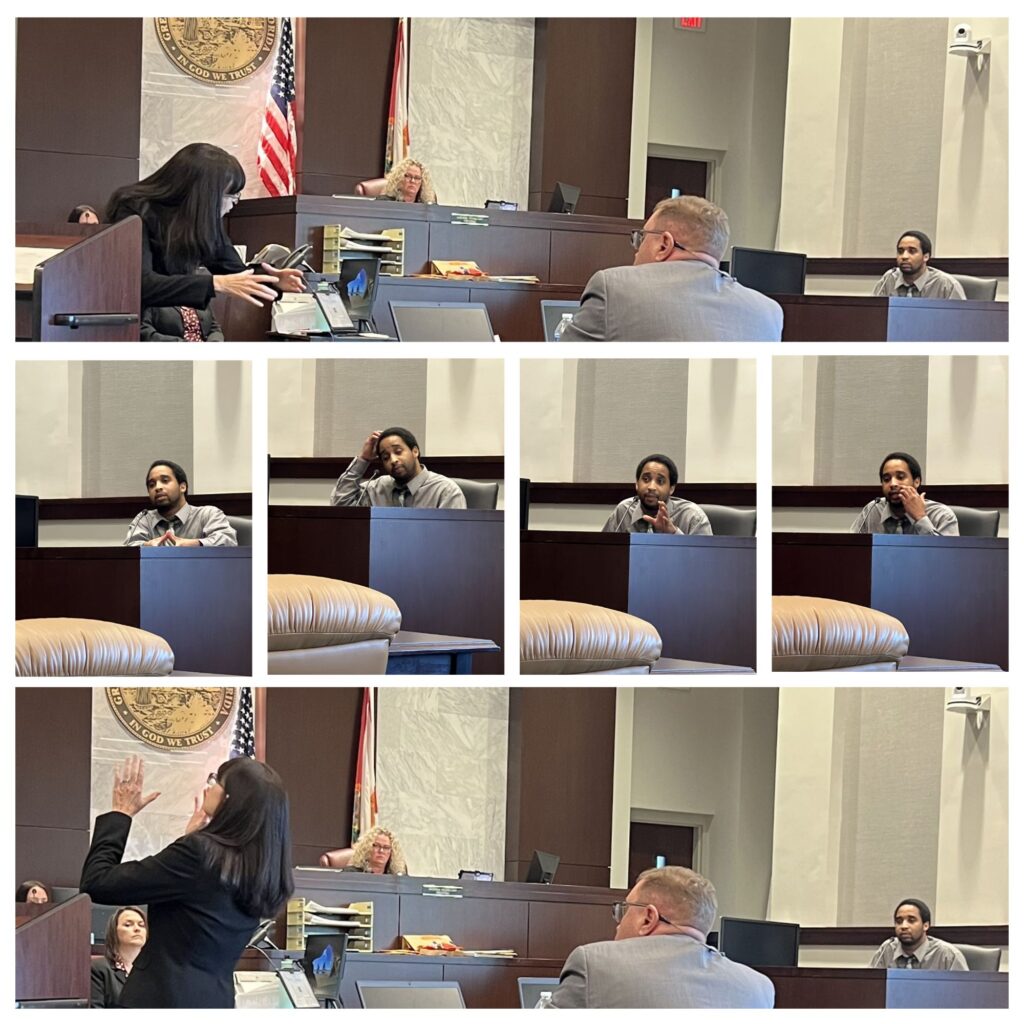 Beasley called five witnesses, including the victim and Panama City police officers involved in the case, to prove that on March 11, 2019, the defendant became involved in an altercation with the victim, pulled a .380-caliber pistol, and shot the victim 5 times. Evidence showed some of the shots were fired after the victim had fallen to the floor.
The defendant fled and the victim was taken to the hospital where he eventually recovered. The victim and another witness picked the defendant out of a photo lineup. The defendant took the stand and claimed he acted in self-defense after the victim attacked him and choked him while holding him down on a couch. He claimed he saw the gun in the victim's waistband, grabbed it, and shot to defend himself.
Basford thanked Panama City police for their work on a difficult case and testimony at trial. He also noted that Florida's enhanced penalties for repeat offenders and those who use firearms in crimes will continue to be employed.
For more information, contact Mike Cazalas at mike.cazalas@sa14.fl.gov, or call 850-381-7454.